The Arts Bar and Grill
Situated in the heart of Bowness village as the hill rises up Brantfell Road their building takes its name from the famous artist and designer, Annie Garnett, a talented textiles artists during Arts & Crafts period. The building was once used to display the spinnery's textiles to the public and now provides guests with a naturally creative environment to explore their offering of unique drinks and delightful dishes.
Offering fantastic seasonal food, made using only the finest, freshest locally sourced ingredients. The Arts Bar menu offers creative twists on beautifully presented plates, with starters, light bites, mains and of course delicious desserts to finish. With weekly specials, there is surely a dish for everyone.
They serve a fantastic selection of creative cocktails, specially crafted by their talented and highly trained mixologists, who take inspiration for around the world. A full bar of spirits, wines, and a selection of premium lagers and ciders provide a drinks offering for all.
There is 1 offer available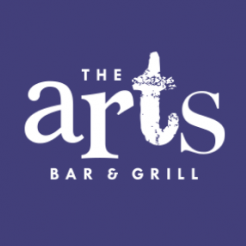 You May Also Like