dare Motivation
What is dare Motivational Shake?
Liberate your day with dare Motivational Shake. A Nutritionally Complete powdered plant based beverage that can be used as a nutritious snack or as part of a Meal Plan. Motivational Shake contains a bespoke all-in-one blend of seeds, superfoods, herbs, phytonutrients, pre- and probiotics and all 26 essential vitamins and minerals. 
Each serving is dosed at the right levels for a perfect balance of complete protein, essential fats, Omega-3, slow-releasing complex carbs and fibre for a ridiculously TASTY, FILLING, NUTRITIOUS and MOTIVATING all-purpose Shake. They've done all the hard work for you, so you simply just need to add water or milk and voila!
There is 1 offer available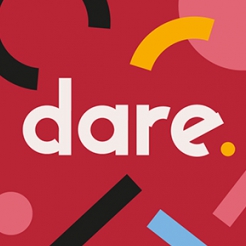 25% off plus Free Drinks Shaker & T-Shirt
As a Stagecoach customer, dare Motivation are pleased to offer you 25% off plus Free Drinks Shaker & T-Shirt.
online offer
You May Also Like