Crumlin Road Gaol: Self-Guided Tour
The last of Northern Ireland's remaining Victorian-era prisons, Crumlin Road Gaol is rich in history. During The Troubles in Ireland, this jailhouse imprisoned some of the most important figures in Ireland and was the scene of 17 executions over its 150-year lifespan.
The likes of Éamon de Valera, Martin McGuinness, Michael Stone, Bobby Sands, and some 25,000 other prisoners – both Republican and Loyalist – have passed through these cold, dark chambers over the course of a century and a half.
During this 60-minute self-guided walking tour through the history of the gaol, you'll discover the tales of humanity that shone through even in its darkest days. You'll have access to it all, from the tunnel linking the courthouse on the other side of the Crumlin Road to the Hanging Cell, the Historic Holding Cells, Centre Circle, C-Wing, and last but not least, the eerie Graveyard.
There is 1 offer available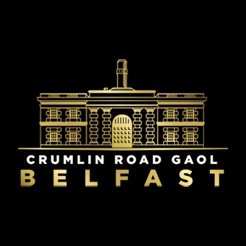 Save 8% on entry with Tiqets
You May Also Like