Coventry Transport Museum
Coventry Transport Museum houses the largest publicly owned collection of British vehicles on the planet and tells the story of a city which changed the world through transport. Visitors can expect captivating displays, interactive galleries, and highly immersive exhibitions - a day to remember.
14 fully accessible galleries are home to the fastest vehicle in the world, pioneering bicycles, transport champions and many of the most innovative, memorable and luxurious vehicles of the last 200 years.
Coventry Transport Museum is not just a destination for transport enthusiasts; it's a destination for storytellers and escapists; speed freaks and thrill seekers; history buffs and families.
There is 1 offer available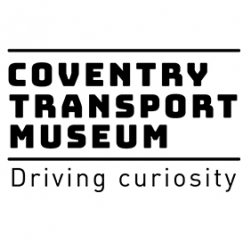 2 for 1 single day tickets
You May Also Like